Microbac Candle Filter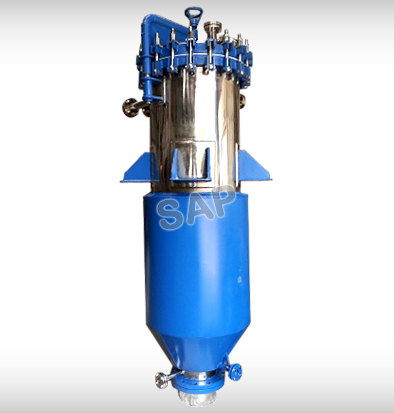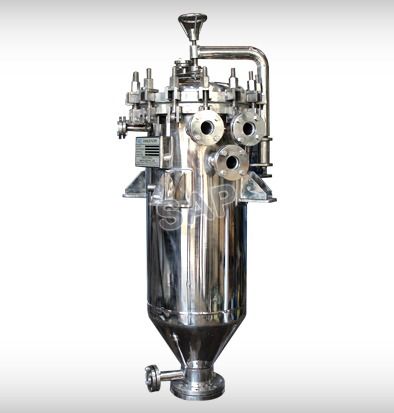 SAP make Microbac Candle Filter provides pressure filtration as well as heel filtration in an enclosed and pressure tight housing. The filter media can be any type of cloth with clean removal efficiency in the 1-5 micron range. As the cake builds up on the candles the efficiency improves to less than 1 micron. Cake discharge via back washing or blow back by gas. After discharge , the cycle begins again.
Applications

Variants

Special Features

Advantage
Recovery of catalysts like Nickel, Platinum, Palladium etc.
Removal of activated carbon, charcoal in pharma plants.
Removal of Bleaching earth in vegetable oil plants
Resin filtration
Filtration of hazardous liquids
All types of polishing filtration.
Jacketed Microbac Candle Filter.
Skid mounted Microbac Candle Filter.
Fully automated Microbac Candle filtration system
Zero heel volume Microbac Candle Filter.
No moving parts.
Leak proof.
Designed for blow back/back washing
Permanent candle with replaceable filter medium.
Bottom to top flow for uniform cake formation.
Complete closed system.
Safe and hygienic operation.
Complete process and operator safety.
Quick turn around time.
Flexible filtration rating in the same equipment.
Higher cake holding capacity.
Least pressure drop, Longer run time.
Zero emission to environment.
© Copyright 2018. SAP Filter Pvt. Ltd.