Horizontal Closed Plate Filter - Zero Hold Up (Sparkler Filter)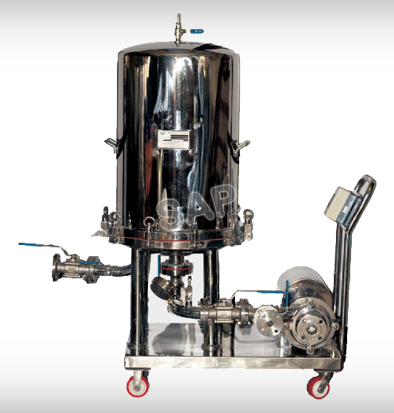 Horizontal Closed Plate Filter with ZERO HOLD UP commonly called as Sparkler Filter as used in various application in most of the industries as below:
API and Bulk Drug Industries.
Argo Chemicals.
Aromatic Chemicals.
Food Processing Industries.
Resin, Varnish & Lacquer Industries.
Chemical & Beverage Industries.
Electroplating Industries.
Breweries Industries.
Sparkling effect.
Number of filter media available.
Wide range of models available in different capacity.
Polypropylene Filters for corrosive application.
© Copyright 2018. SAP Filter Pvt. Ltd.