Horizontal Pressure Leaf Filter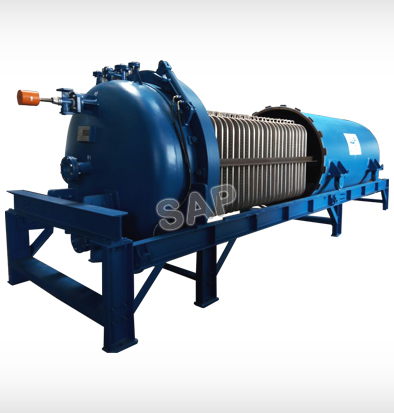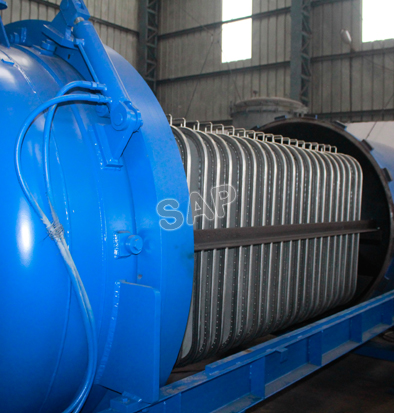 For filtration of liquid with higher solid content in edible oil, chemical food and pharmaceutical industry.
Areas up to 200M² with dry or wet cake discharge. Opening and closing of filter by hydraulically operated bayonet clamp ring. Shell or bundle retraction.
Edible Oil Industries
Agrochemical Industry
Speciality Chemicals, fine chemicals Industry
Molten sulfur filtration (Shell retraction design & Bundle retraction design)
Resin filtration
Optical Brightening Agents filtration
© Copyright 2018. SAP Filter Pvt. Ltd.